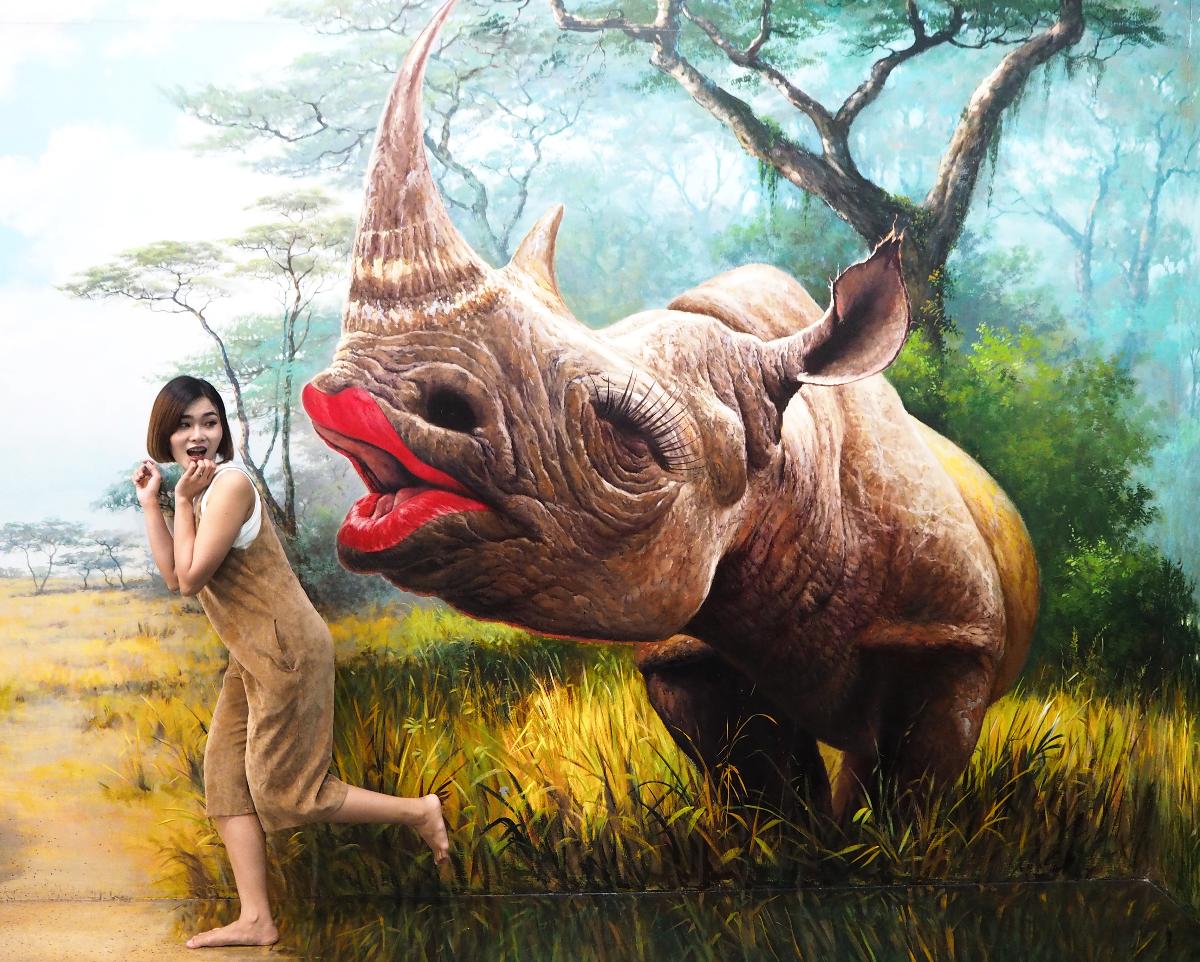 Amazing!! 3D painting technology AR @Art In Paradise Pattaya
Travel Information
Travel Rate
วันที่ 1
Enjoy 3D shooting in various zones.
Zone details
Diorama
The art of doll modeling, Thai way of life With techniques to create beautiful and delicate details by Korean sculptors waiting for you to experience.
Aqua
Experience the underwater world with the blue whale. Find deep sea treasure Fight with giant fish, transform into a beautiful mermaid. And please watch out for the giant shark snapping your head.
Safari
Welcome to the Amazon forest and the vast Savannah fields. Meet a large elephant group that is walking through out of the paintings, zebra herds, long necked giraffes. Say hello to the Meerkat. Photographed with macaw parrots And meet traditional tribes in the Amazon forest.
Classic Art
Who says classical art must climb the stairs up to see! Study with the history of classical art in a fun and not boring way anymore. Play together, tease the most famous paintings of the world together.
Ayutthaya
The largest and most magnificent visual zone in the Art in Paradise Museum, exploring the traces of the ancient architecture of Ayutthaya, watching a large Buddha image, admiring the ancient Inca civilization. "Come to Chu. Picchu ", excited about walking across the water with only one plank.
Egypt
Aladin left When Brahma was brought to the museum Join the exploration from Pharaoh's Tomb to the vast desert. To discover the treasure and the entrance to the secret tomb.
Thai
Drink well with beautiful Thai culture and traditions that have been traced for a long time Floating on Yi Peng lantern while sitting on the huge hands of Tetsakan Or join the fun in the most fun Songkran festival.
Fantasy
Unleash your imagination with surreal imagery. Standing on a giant cube until the puppet was manipulated by a puzzle Gravity-free museum room Or the mirror room is a strange reflection.
Dinosaur
Escape to run to catch up from the T-Rex Saturn, which is ready to move you at any time.
| | | | |
| --- | --- | --- | --- |
| Period | Detail | Price | |
| 31 ม.ค. 62 - 31 ธ.ค. 63 | Adult | THB 300 | Booking |