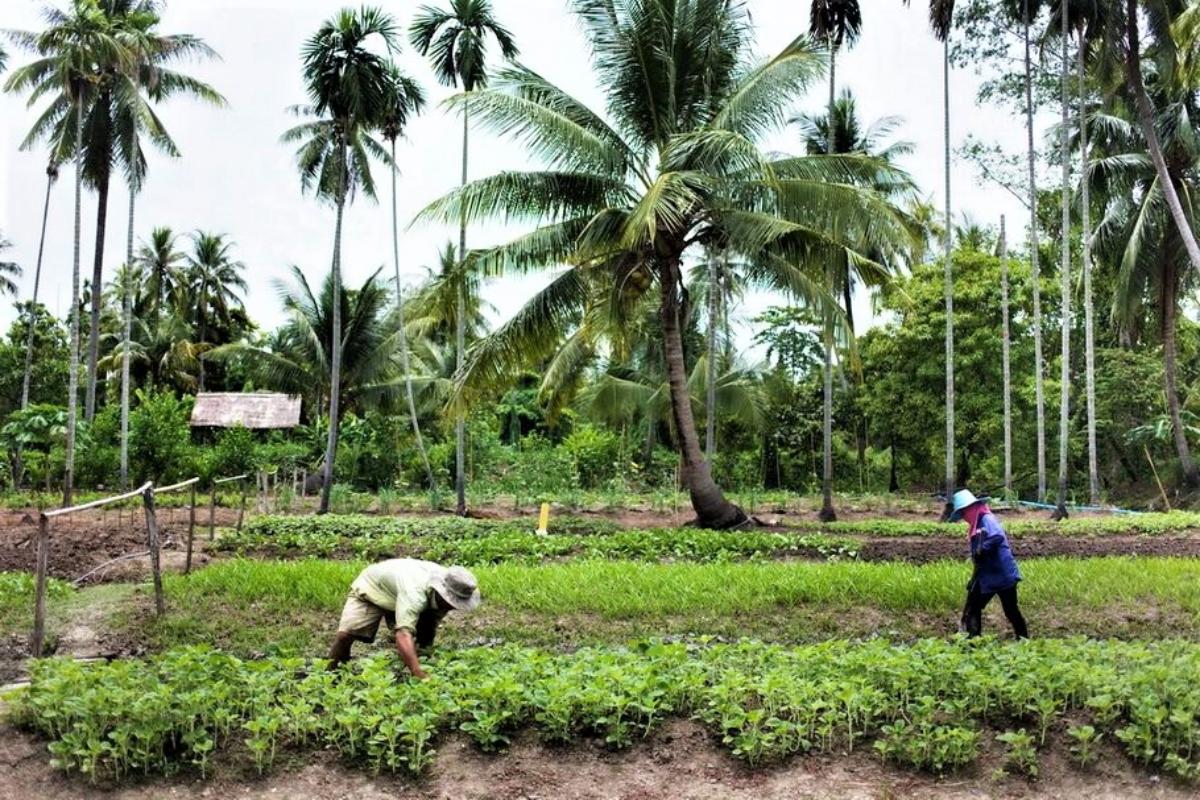 PATOM "Organic Farm tour" (3 hours)
Travel Information
Travel Rate
วันที่ 1
Daily 3 departures
Program highlights Patom Organic Farm is a model farm for the local community to go back to their organic ways and stop using chemical fertilisers and pesticides.
We grow fruits, vegetables, herbs and lotus organically and we also raise ducks and hens for organic eggs. The organic produce are used in our restaurants and as raw materials for our herbal products with the remaining sold at the Weekend Farmers' Market.
Take a break to be inspired towards an organic way of life at Patom Organic Farm. After a short boat ride, see, smell and touch by getting your hands dirty to learn about the different stages such as soil analysis and preparation, composts and fertilisers, vermiculture, seed production, planting, and a seasonal workshop.
Schedule
Daily 3 departures: 10.00 hrs to 12.00 hrs / 14.00 hrs to 16.00 hrs / 16.00 hrs to 18.00 hrs
Booking at least 3 days in advance
Includes
✓ Guided tour of Patom Organic Farm in English
✓ Organic farming demonstrations and 1 seasonal activity
✓ Refreshments of seasonal fresh fruits and fresh coconut drink
✓ Boat ride to and from the farm with lifejackets
Exclude
Transportation to and from Sampran Riverside
Meals
Remarks
Minimum 2 persons for each departure

Subject to weather and river conditions

Each tour departure is limited to 20 persons