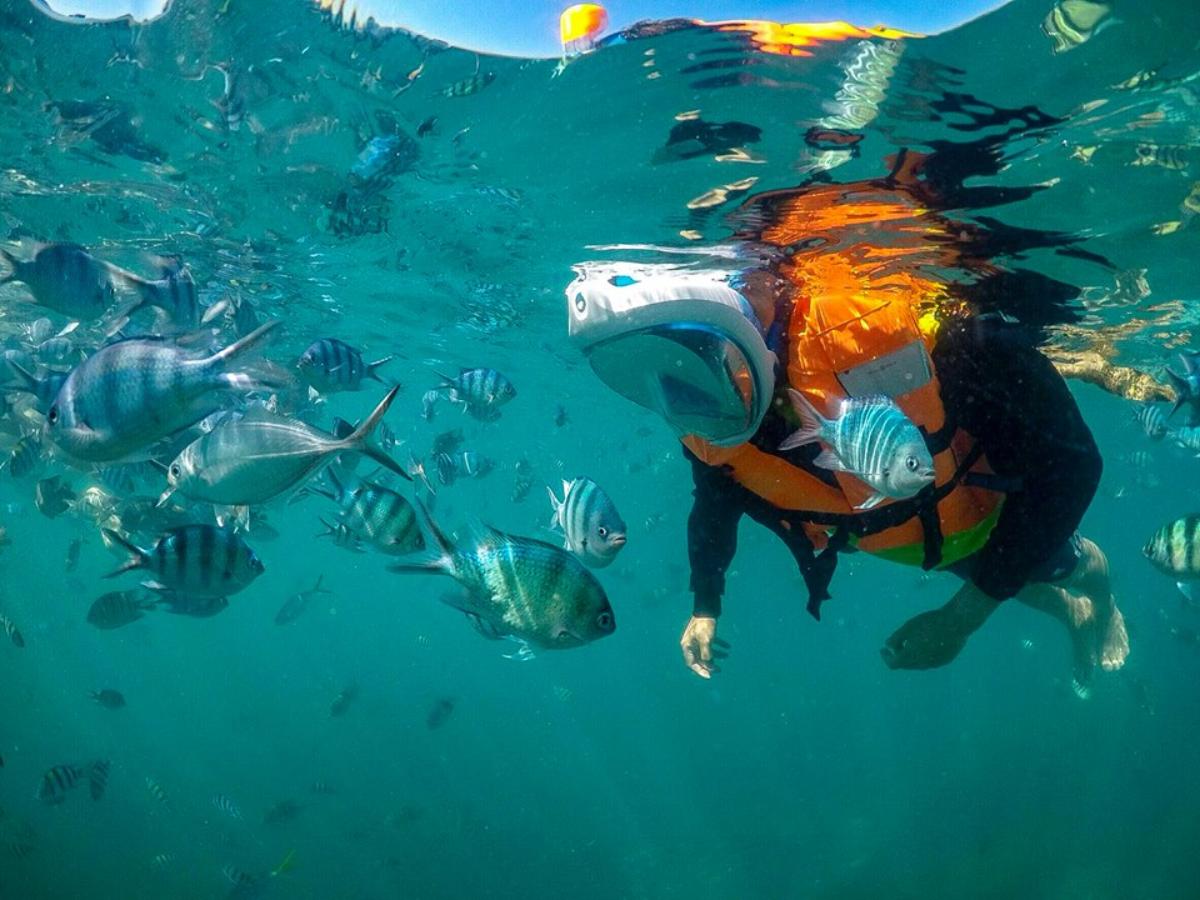 1 day diving program 3 Island at rayong
Travel Information
Travel Rate
วันที่ 1
Separated Sea Koh Mun Nai, Koh Mun Klang, Koh Talu.
10.00 Meet at the meeting point The toy art resort beach of Laem Mae Phim...............We will bring you to the pier in "Ao Makham Pom Island" tortoise rearing project for it in the watch boanuban Tao until the 80-year-old parents sizes, separated sea walks only one In Rayong province.
12.00 Lunch (1) on the boat pinic style with fruit and soft drink
13.00 We will brings you to the dive at Koh Mun Klang island, then go to. Dive at koh Talu Dive the beautiful fish And the most beautiful coral reefs in the East ...
*Cannot swimming and was unable to participate. We have a team of Staff to advise and guide you dive down enjoy the beauty ...
16.00 Send you back to the pier have a safe trip back home.
Service include
Boat Transportation
Lunch
Diving gear
Staff to service, advise and guide you for the trip
National park enter fee
Ramark:
Boats depart every day. In case the customer exceeding 10 persons.
If the customer does not exceed 10 members: Need boat. Weekday price 8,000 baht per trip / vacation to 12,000 baht.