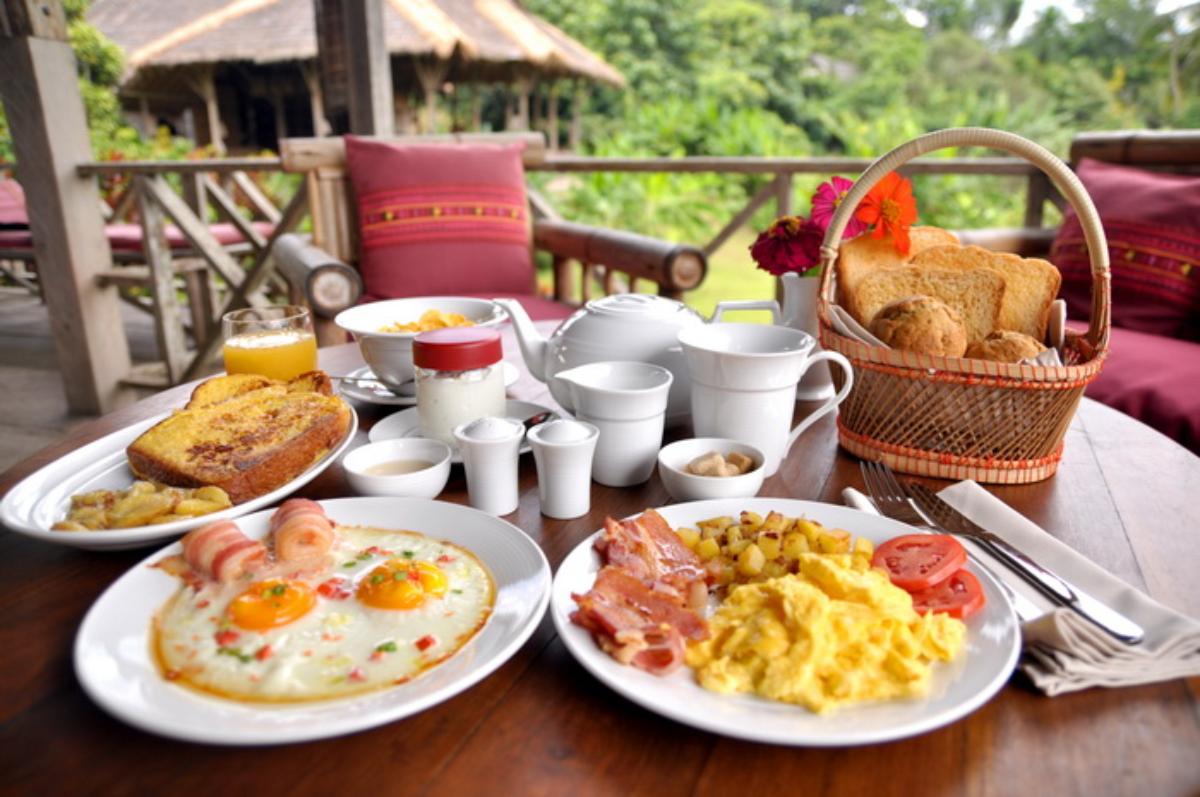 "Lisu Lodge" Soft Adventure & Cooking Class 3 D2N
Travel Information
Travel Rate
วันที่ 1
LISU LODGE (L, D)
Itinerary
10.00h Arrive at Lisu Lodge. A traditional welcome drink will be served followed by a briefing. We will propose a choice of activities and you can decide how you want to spend the afternoon.

Our Lisu guide will then take you for a walk through the village. You will start from the Ton Lung temple to view the herbal garden and visit some local families with a stop for a cup of tea and a spot of traditional medicine at the shaman's house. Return to Lisu Lodge for a tasty Thai Lunch.

Enjoy your visit to: Rice paddies - Walk with our guide through rice paddies where we work together with the villagers to grow rice without the use of pesticide and insecticide. Besides strolling through the green or the golden carpet of the paddy fields, depending on the season, you will learn and participate in the various stages of rice cultivation in northern Thai style.
Himmapaan nursery - Learn about the flora of northern Thailand and how we restore the forest ecosystem at a tree nursery of the Himmapaan Foundation whose goal is to support and implement environmental and social projects by working with local communities in areas affected by tourism.
Vegetable garden - Visit the vegetable garden where we produce organic fertilizer from leftover organic waste and grow a variety of vegetables and fruits that are used in several dishes served at Lisu Lodge.

During the afternoon you have a choice of activities:
Guided bike tour around the Lisu Lodge area.
Steam bath.
Massage.
Ox-cart ride through farmlands and orchards to the Thai village of Baan Pang Mai Daeng - about an hour ending up back at Lisu Lodge.
Notes >
A second additional 1-hour activity can be booked at a nominal charge but as a free activity you are welcome to go cycling by yourself. We will give you a road book of recommended itineraries.

Time at leisure until the Thai dinner with a traditional Lisu dance show

Overnight at Lisu Lodge
วันที่ 2
LISU LODGE (B, L, D)
Breakfast at the Lodge
Start an exciting day with an easy 13 kilometers (8 miles) of cycling to Muang Guert. Enroute stop at Tea plantation - Stop off to relax and enjoy a magnificent landscape at our tea plantation where you will be led by an experienced guide who will introduce you to the process of growing and harvesting tea as well as vegetation propagation to produce tea seedlings at the nursery, whilst teaching you how to pluck tea leaves and enjoy a cup of fresh-roasted tea. Continue cycling to Rafting Station. After a healthy picnic lunch on the bank of the river you will go on an exciting ride, about 45 minutes of white water rafting that takes you a traditional Thai country village. Return to Lisu Lodge by a local truck.

After arriving at the lodge, relax at your leisure until late afternoon.

17.00h: Thai cooking introduction. The first lesson will be an introduction to an authentic Thai meal (4 dishes). All major ingredients in Thai cooking will be introduced along with the concept of balancing the 5 flavors commonly found in many Thai dishes. You will receive a Thai Recipe Book that explains the recipes with information about local herbs and their nutritious benefits.

At dinner, you will enjoy the dishes that you have prepared.

Overnight at Lisu Lodge

วันที่ 3
LISU LODGE (B,L)
Breakfast at the lodge.

10.00h: The second cooking class begins with a history of rice cultivation in Thailand, focusing on different types of rice species and Thai rice farming tools. Then, you will be taught how to cook Thai sticky rice.
Visit the lodge's organic vegetable garden and rice field. You will pick herbs and vegetables from the garden to use in the cooking class. Lunch will include a country style barbeque, the sticky rice that you prepared earlier, and many delicious complementary dishes.

After lunch, check out from the lodge.
*** End of the program***

PROGRAM INCLUDES:
Tours and join-in activities: Rafting (1 rubber boat = 4-5 persons), cycling and activities mentioned in the program
Two Cooking Classes as mentioned in the program
Cooking Recipe Booklet
Your choice of one activity at Lisu Lodge: biking or oxcart or steam bath or massage.
Assistance of English-speaking guide during visit. Accommodation in non air-conditioned room and with electric fan at Lisu Lodge in half twin-bedded room.
Meals as specified.
Baggage handling.
Helmet and Life Jacket for rafting
Local open-air truck for the activity.
PACKAGE EXCLUDES:
Round trip transfers hotel in Chiang Mai – Lisu Lodge – Hotel in Chiang Mai
All airfares as well as airport taxes.
Other meals and services than those mentioned.
Personal expenses such as purchases at local market, drinks, laundry, telephone, et

REMARKS:
We recommend a minimum age of 10 for children for biking & rafting
Guests should be healthy and in good physical condition.
Weather condition may impose changes in the program or even the cancellation of certain activities.
NOTE: we reserve the right to revise the tariffs depending on the evolution of the fuel price
*** If you don't see the price that matches your travel plan because you travel alone or with children or with a small group, you can send an inquiry directly to sales@hippoontour.com
| | | | |
| --- | --- | --- | --- |
| Period | Detail | Price | |
| 1 เม.ย. 61 - 31 ต.ค. 63 | Adult(2 pax) Up | THB 13,000 | Booking |